Indian Bohemian Fabric Charm Pack 6 Inch Squares
Indian Bohemian Fabric Charm Pack 6 Inch Squares - Love Me Blue
Indian Bohemian Fabric Charm Pack 6 Inch Squares - Love Me Blue
---
---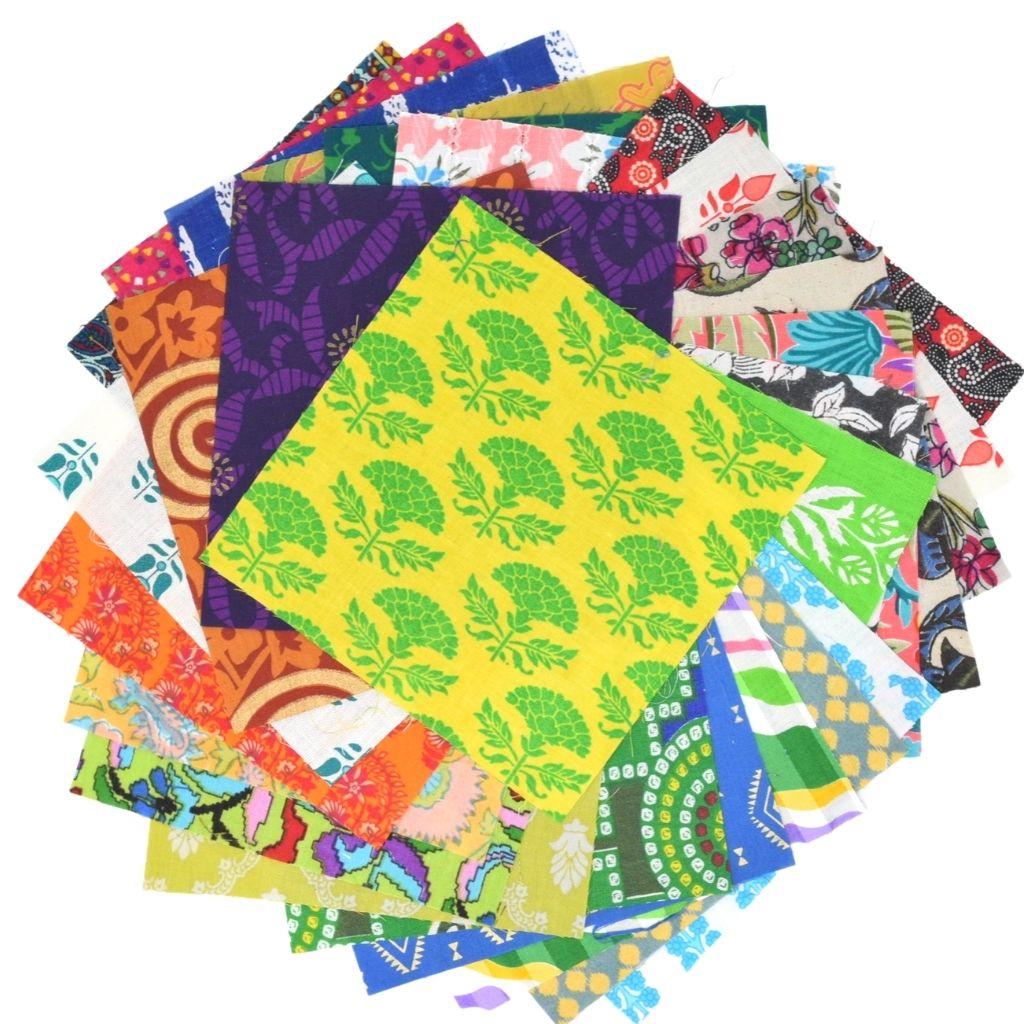 Send this to a friend
Indian Bohemian Fabric Charm Pack 6 Inch Squares
Product details
A lucky dip collection of Indian fabric bohemian patchwork squares *
Reclaimed and repurposed from post consumer textile waste
In a variety of colours and designs
Decorative Indian motifs and ethnic patterns
Hand cut with a rotary blade into 6 inch x 6 inch squares
A popular choice for small sewing projects such as quilting, dolls clothes, bunting and patchwork
In a cotton or cotton mix material. Some pieces are a lightweight fabric and may require interfacing before use
All materials are washed and ironed before being cut to size and each piece is closely examined for damage before being dispatched. Due to the nature of upcycled fabrics on some pieces there may be slight fading
Packaged in a clear biodegradable bag. All our packaging and branding materials are recycled, recyclable and/or biodegradable. Please refer to our Packaging Policy for further information.
*All images are for illustration purposes only. The selection you receive will be dependent on what fabrics are currently in stock.