Reclaimed Fabric Sari Scrap Bundle (Variety Mix)
Reclaimed Fabric Sari Scrap Bundle (Variety Mix) - Love Me Blue
Reclaimed Fabric Sari Scrap Bundle (Variety Mix) - Love Me Blue
---
---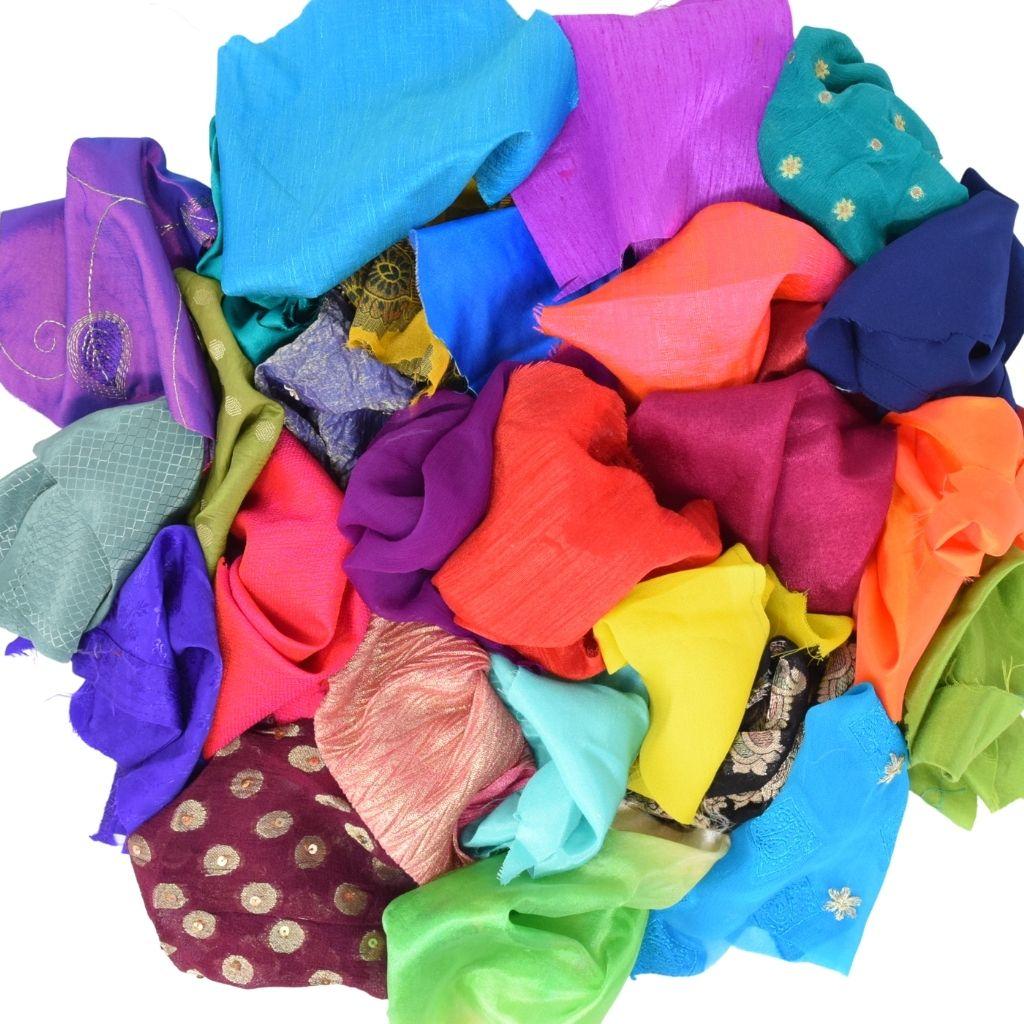 Send this to a friend
Reclaimed Fabric Sari Scrap Bundle (Variety Mix)
Product details
A lucky dip assortment of fabric remnants and sari scraps * 
Mixed colour palette including soft, muted pastels, rainbow bright colours and rich, deep hues
Mostly plain fabrics although some may also have patterns, subtle embellishments or metallic and embroidered accents
Includes textiles such as sari silk, chiffon, satin, lace, voile, brocade, georgette, muslin, organza, tulle, polyester, viscose, rayon, crepe, silk, taffeta and cotton
Each piece measures approximately 20cm x 20cm up to 25cm x 25cm, with approximately thirty five pieces included per 200g
Use in all sorts of small sewing and craft projects
Reclaimed and repurposed from post - manufacturing and consumer textile waste
All our packaging and branding materials are recycled, recyclable and/or biodegradable. Please refer to our Packaging Policy for further information.
*The samples in the images are a total of 150g and are for illustration purposes only.